AutoTest®, a leading manufacturer in the automotive industry, has released a new product to help garages across the UK adapt to the legislation changes and reduces MOT Emissions.
AutoTest's new innovative product, AutoSmoke and the AutoGas, provides a cost effective way to conduct an MOT test.
With over 19,000 local MOT stations throughout Great Britain, the Smoke Gas Analyser will improve a testers' ability to measure the contents of the exhaust gas and more accurately assess the efficiency of a vehicle at reducing the pollutant gases into the atmosphere.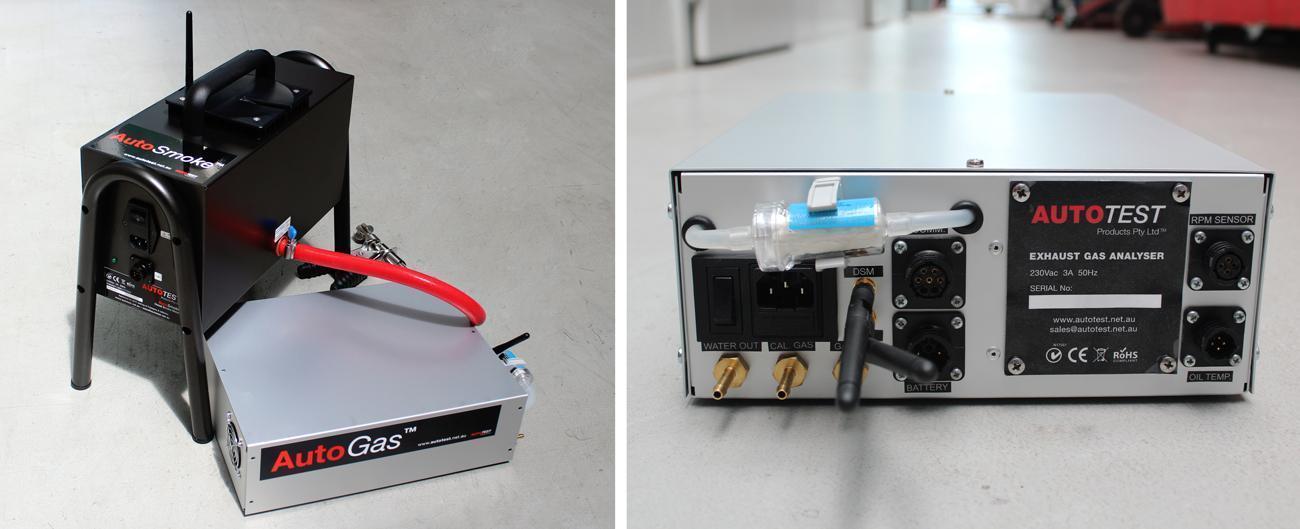 AutoTest's gas analyser and opacity meter – AutoGas & AutoSmoke.
Suitable to test class 4 and 5 vehicles, the Smoke Gas Analyser is accredited by the Driver and Vehicle Standards Agency (DVSA) and MOT approved. Under the DVSA, all vehicles which are over 3 years old and are driven on any road are required to pass a MOT test annually.
The Smoke Gas Analyser is battery operated and is a compact device, which includes a built-in wireless connection between AutoTest's AutoSmoke and the AutoGas products. Although the product itself is very simple to use, it still comes with all the required probes, leads and wireless OBD interface as standard equipment.
Smoke tests can be carried out using a PC connected to AutoGas, which allows for the results of the measurements to be easily read and interpreted into a report, depending on whether a vehicle has passed or failed the gas emissions part of the MOT test.
AutoTest's Smoke Gas Analyser is designed to respond to the growing needs of various systems and networking in the garage business, which are aimed at improving work efficiencies and level of service provided to car users, and therefore reduces MOT emissions.
The Smoke Gas Analyser is part of a product range of DVSA approved equipment offered by AutoTest.
AutoTest products are calibrated and distributed throughout the UK by Tecalemit Garage Equipment, located in Plymouth.