As featured in Australian Diesel Mechanic Magazine (ADMM) August 2022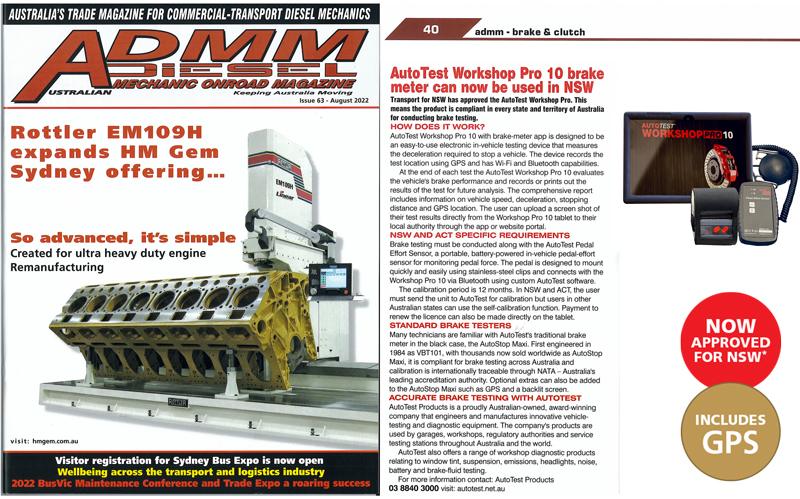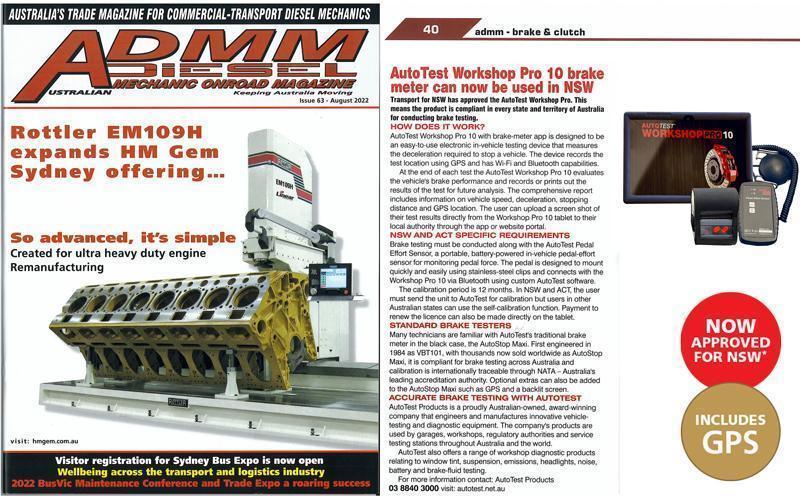 Transport for NSW has approved the AutoTest Workshop Pro 10. This means the product is compliant in every state and territory of Australia for conducting brake testing.
HOW DOES IT WORK?
AutoTest Workshop Pro 10 with brake-meter app is designed to be an easy-to-use electronic in-vehicle testing device that measures the deceleration required to stop a vehicle. The device records the test location using GPS and has Wi-Fi and Bluetooth capabilities.
At the end of each test the AutoTest Workshop Pro 10 evaluates the vehicle's brake performance and records or prints out the results of the test for future analysis. The comprehensive report includes information on vehicle speed, deceleration, stopping distance and GPS location.
The user can upload a screen shot of their test results directly from the Workshop Pro 10 tablet to their local authority through the app or website portal.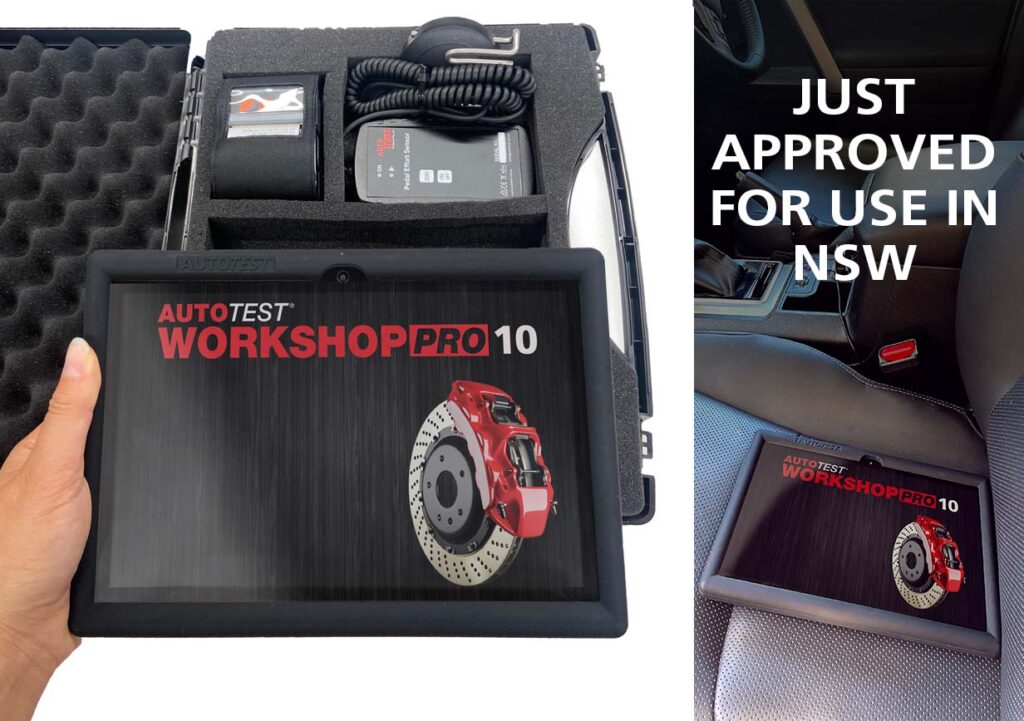 STANDARD BRAKE TESTERS
Many technicians are familiar with AutoTest's traditional brake meter in the black case, the AutoStop Maxi.
First engineered in 1984 as VBT101, with thousands now sold worldwide as AutoStop Maxi, it is compliant for brake testing across Australia and calibration is internationally traceable through NATA – Australia's leading accreditation authority. Optional extras can also be added to the AutoStop Maxi such as GPS and a backlit screen.
ACCURATE BRAKE TESTING WITH AUTOTEST
AutoTest Products is a proudly Australian-owned, award-winning company that engineers and manufactures innovative vehicle-testing and diagnostic equipment. The company's products are used by garages, workshops, regulatory authorities and service testing stations throughout Australia and the world.
AutoTest also offers a range of workshop diagnostic products relating to window tint, suspension, emissions, headlights, noise, battery and brake-fluid testing.